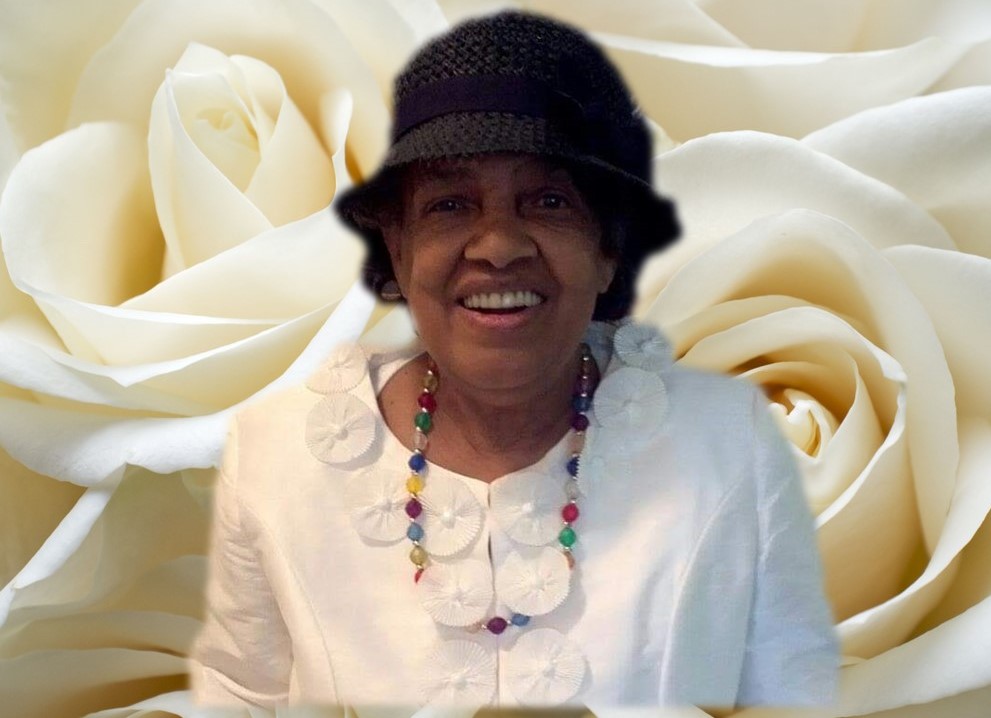 Florence Polk Dunn
February 25, 1941 – April 18, 2020
Remembering God's Secretary, Mother Polk
Florence Polk Dunn
aka "Mother Polk or God's Secretary", daughter of
the late Archie Polk Sr. and Mildred Broussard Polk, was born on February 25,
1941 in Loreauville, Louisiana.
She was raised in a
Christian home and at an early age was baptized at Mount Zion Baptist Church
under the leadership of Reverend H.A. Hill. She graduated from Jonas Henderson
High School in 1960.
She was united in holy
matrimony to Edward Lee Dunn on July 24, 1989 who preceded her in death. To
this union, no children were born.
As an adult, she moved
to Houston, TX and joined her brother, Reverend Frank Polk Sr. at the Community
Baptist Church. She served as church clerk and taught Sunday School
for many years. Following the death of Reverend
Polk Sr., she joined St. Luke Baptist Church under the pastorage of Reverend
E.L. Edwards. As God directed her life, she faithfully served in various
capacities at True Vine Church of God in Christ under the leadership of Pastor
W.L. Hennesy, Sr. for nearly three decades.
As a loyal and
faithful servant, she taught and served at two local nursing centers twice a
week. With unwavering belief that being
a missionary was her calling, she often visited the sick and shut in with food
and prayer. Banana Bread was one of her specialties. She enjoyed making new
friendships and overall enjoying life as a beautiful Queen. Mother Polk, God's
Secretary didn't talk about being a missionary, she walked the talk. A giving
woman of God, her mission extended beyond house visits, she opened her home to
shelter some who were in need until her health concerns became a challenge.
Most of Mother Polk's
employment career was in the medical industry. She was employed with M.D.
Anderson Hospital for 15 years and retired at the age of 51.
Mother Polk loved God,
her family, friends, and especially her church family. She was always on the
go. She didn't let any grass grow under her feet when it came to church
activities and events.
On Saturday, April 18,
2020, Mother Polk heard God's word and followed his command. She answered His
call and quietly and peacefully transitioned from earthly life to eternal life.
She fought a good fight, kept the faith and has received her crown in her new
mansion. Mother Polk is at peace now with her Heavenly Father.
Preceding her in death
were her parents Archie and Mildred Polk, brothers
– Aaron, Archie Jr., Frank Sr., Morris, Mitchell, Amos, and Rev. John Polk; sisters – Mildred Williams, Bertha
Green, Jane Jones, and Theresa Colbert.
Those she loved and
who genuinely loved her will forever cherish her precious memories: her loving
and attentive daughter, Theresa Walker (Armand); two stepdaughters – Diane
Scott (Fred) and Dianne Field; and stepson Michael Scott (Tilda). Grandchildren
– Cornelus Coleman (Nicole) and Candise Coleman. Great grandsons – Darion
Coleman and Jaiden Dickerson. Great Uncle, Oza Colbert; Great Aunt, Betty Polk;
and a host of nieces, nephews, relatives and friends.
Join us via Livestreaming
Sunday, April 19, 2020
3:00pm CST
Please follow the link: Sugar Land Mortuary Live Streaming