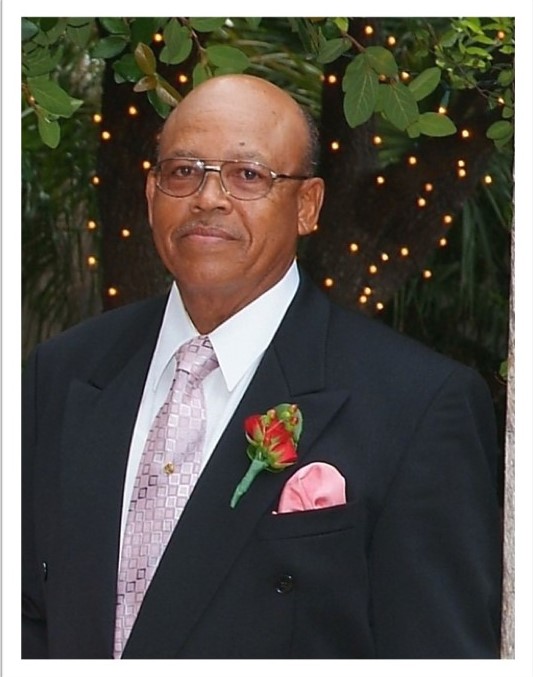 Melvin Howard Petitt
Melvin Howard Petitt was born July 5, 1940 to Cleveland and Truvella Petitt. He is preceded in death by both parents, brothers Cleveland Roy Petitt, Sr, Joe F. Petitt and Robert G. Petitt.  He graduated from Powell Point High School in Kendleton, Texas. He accepted Christ as his Lord and Savior at an early age. He met and married Mary Louise Hicks in October of 1960 and to this union was born one child; Reginald Petitt.  He retired from Houston Light and Power Company (Center Point Energy) after 32 years of service.
He attended and served at Powell Point Church of God which later became Kendleton Church of God as an Overseer of the Church. He was a Member of the Board of Trustees for over 25 years. During his tenure he served in various functions as Finance Clerk, Janitor and Van Driver under the leadership of Pastor Kenneth Meeks Sr. He was active in his community. He served on the City Council in Kendleton for many years. Also volunteered at the Senior Citizen Center in Kendleton and Volunteer Fire Department.  He was a Handyman and Electrician in and around his community. He worked as a Voting Judge for the elections in Fort Bend County. He was active with the Sugarland Suburban Women League in Sugarland, Texas for many years.
His legacy will be left to his son Reginald Petitt (wife, Lora), grandchildren; DeNisha Petitt-Dorian, Ashley Petitt and Amber Petitt. His only Sister, Joyce Hardison and Brother, Ernest Petitt (wife, Mona Ruth). A chosen Son/God Son, Hosea Anderson (wife, Alycia) his children – Joseph and Allana along with a host of Nieces, nephews and friends.