Contrary to what most people believe, cremation does not limit one's choices, nor does the choice of cremation necessarily eliminate a funeral service. A funeral service followed by cremation need be no different than a funeral service followed by ground burial. Following the funeral service and cremation, the cremated remains are usually placed in an urn before being committed to a final resting place. The cremation urn may be interred in an existing family burial plot, interred in a special cremation section at a cemetery or placed in an indoor or outdoor cemetery columbarium.
PERSONALIZED & UNIQUE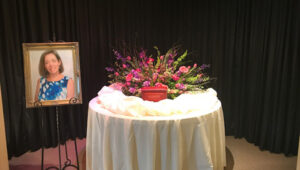 All of our services can be customized to meet a family's needs or wishes. Increasingly, we find individuals want to create a memorial that reflects a more personalized and meaningful tribute. Our staff is always available to help you plan and design a memorial that fully reflects your wishes.
A memorial celebrates a life lived, and can take many forms.
Whatever your wishes, our staff will be pleased to give you full details about our products and services, and help you make your decision. They will also make sure that any memorial you choose meets all your specifications.
Every funeral service should be a memorable, warm reflection of the person who has died. Many families believe costs may restrict them from planning a fitting tribute.
Photographs, a special song, even a favorite tie or golf clubs, can be incorporated into the memorial service to make it more meaningful. You tell us what it is that made your loved one so special and we'll give you ideas for personalizing the service.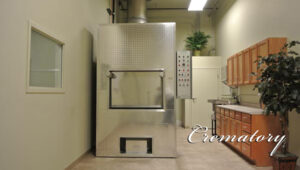 The body is cremated shortly after death, without embalming. The cremated remains are placed in an urn or other container. ID viewings and family witness prior to cremation is available but optional. No services are involved, although a memorial service may be held, with or without the cremated remains present. The remains can be kept in the home, buried or placed in a crypt or niche in a cemetery, or buried or scattered in a favorite spot.
Sugar Land Mortuary is proud to offer the families we serve cremations within our facility. This eliminates any outside contracted cremation service and gives Sugar Land Mortuary full and complete control over the cremation process. We allow families the option to witness the placement of the deceased into the crematory. We also offer ID viewings prior to cremations. This gives your family added value and peace of mind.