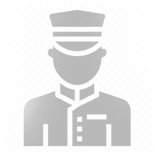 Sugar Land Mortuary doorman Mr. Lester Ragston, will greet you and your guests with pleasantries and assist in any way possible, from helping with wheelchairs, to directing you into the proper areas of the funeral home. Our doorman is attentive and always willing to serve.

Our in-house concierge is ready to assist you, your family and/or guests at any time in any aspect ranging from delivery service, hotel and travel arrangements, private jet, limousine transportation, floral tributes, and much more. We are just a phone call away.

The in-house Chef at Sugar Land Mortuary offers the finest selections to prepare for your reception needs. We can accommodate a family breakfast prior to a morning service, an afternoon luncheon for a follow up to a funeral or memorial service, or a formal sit down dinner. We also can prepare light finger foods and specialty hors d'oeuvres for visitations buffet style or served. Your options and selections are endless. Our goal is to create a reception service that is unique, memorable and it honors and celebrates the life of your special loved one.

For your convenience, Sugar Land Mortuary offers valet parking and parking attendants for services held at our facility. Your vehicle will be secure and properly cared for.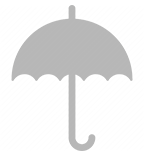 With the subtropical weather we experience in the Houston area, it rains often, therefore, it can be difficult to get out of your vehicle and maneuver your personal belongings and your umbrella. Sugar Land Mortuary offers to assist you and your guests when needed. Our complementary umbrella attendant will greet you professionally and escort you through the rain, to the front door and back to your vehicle.